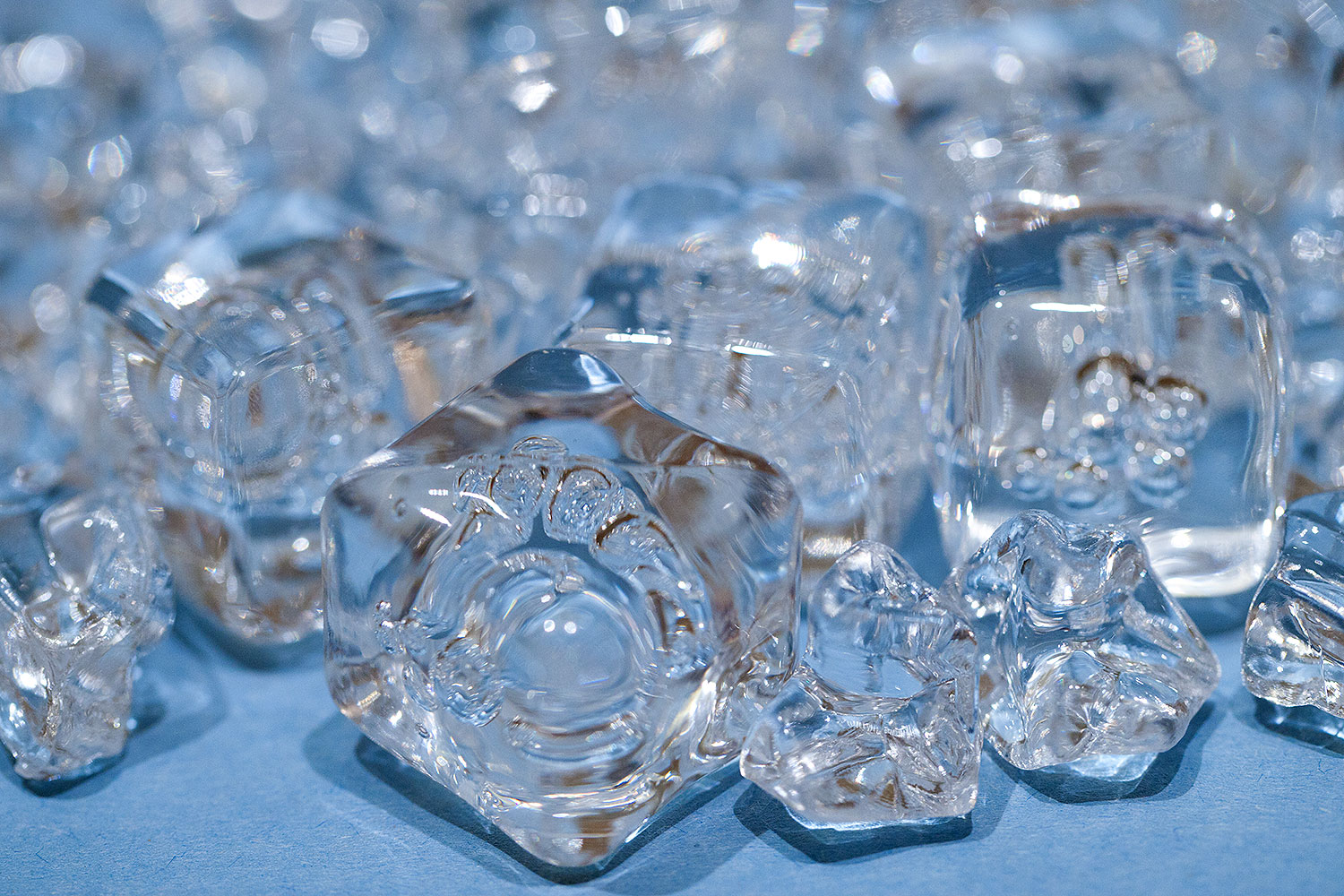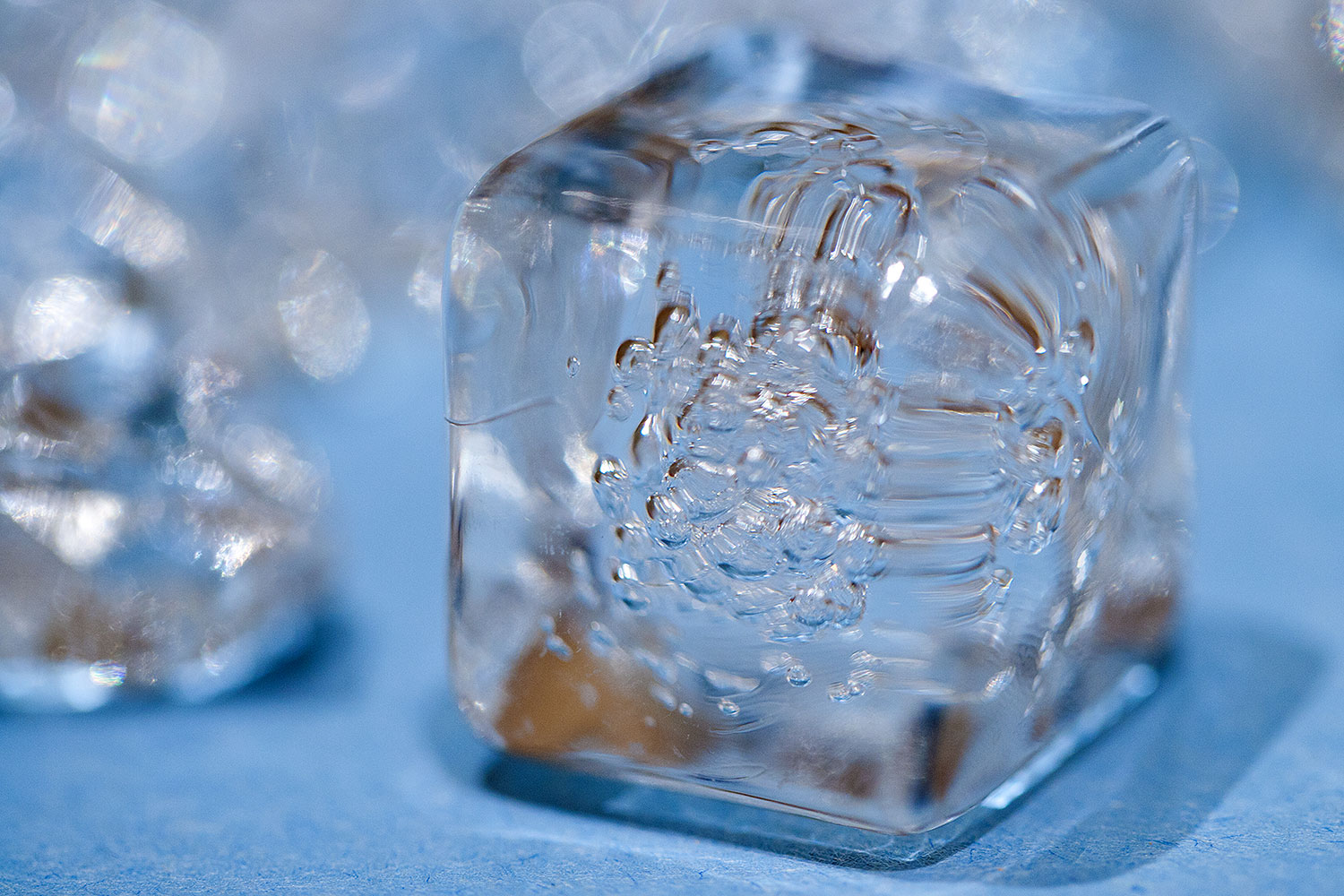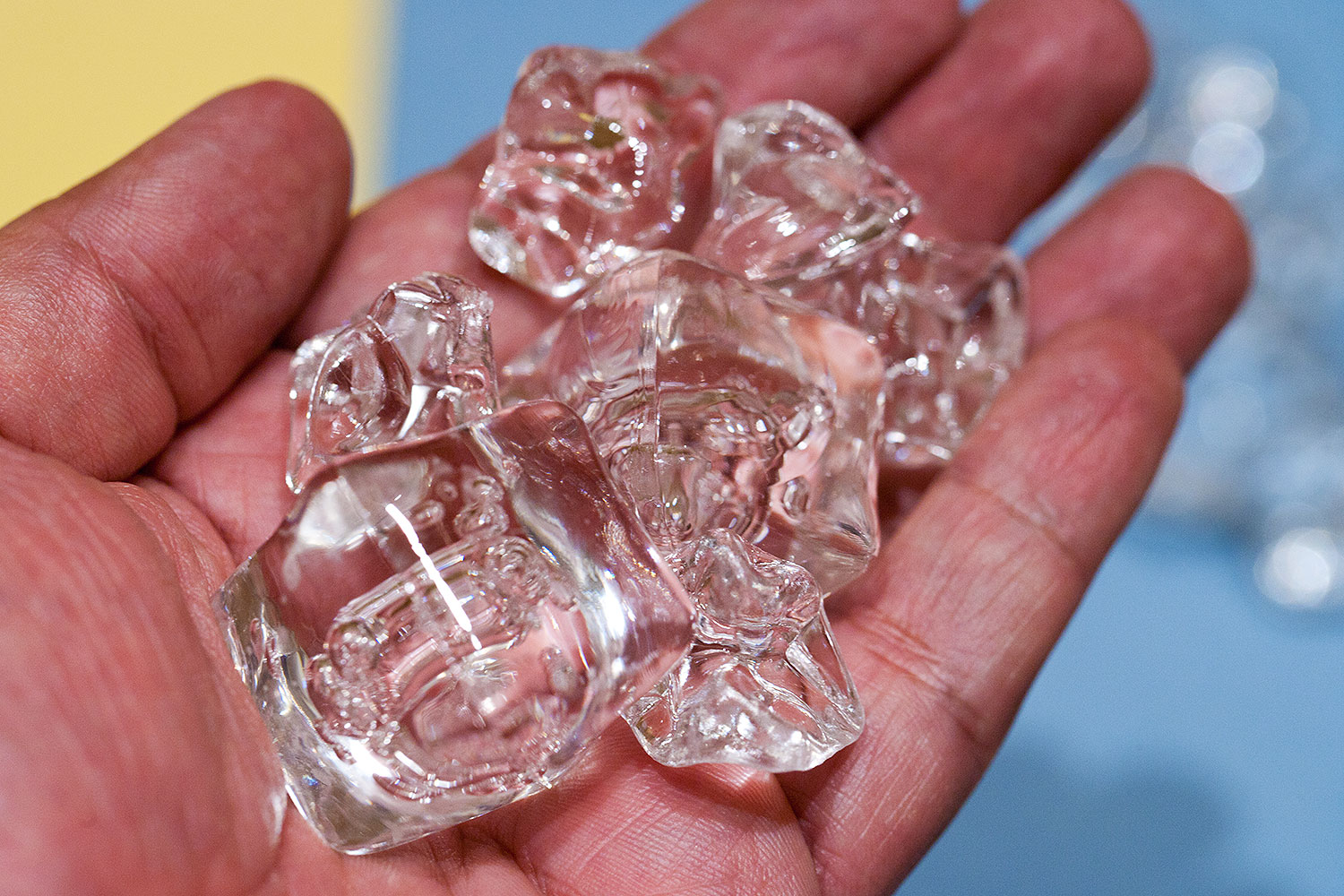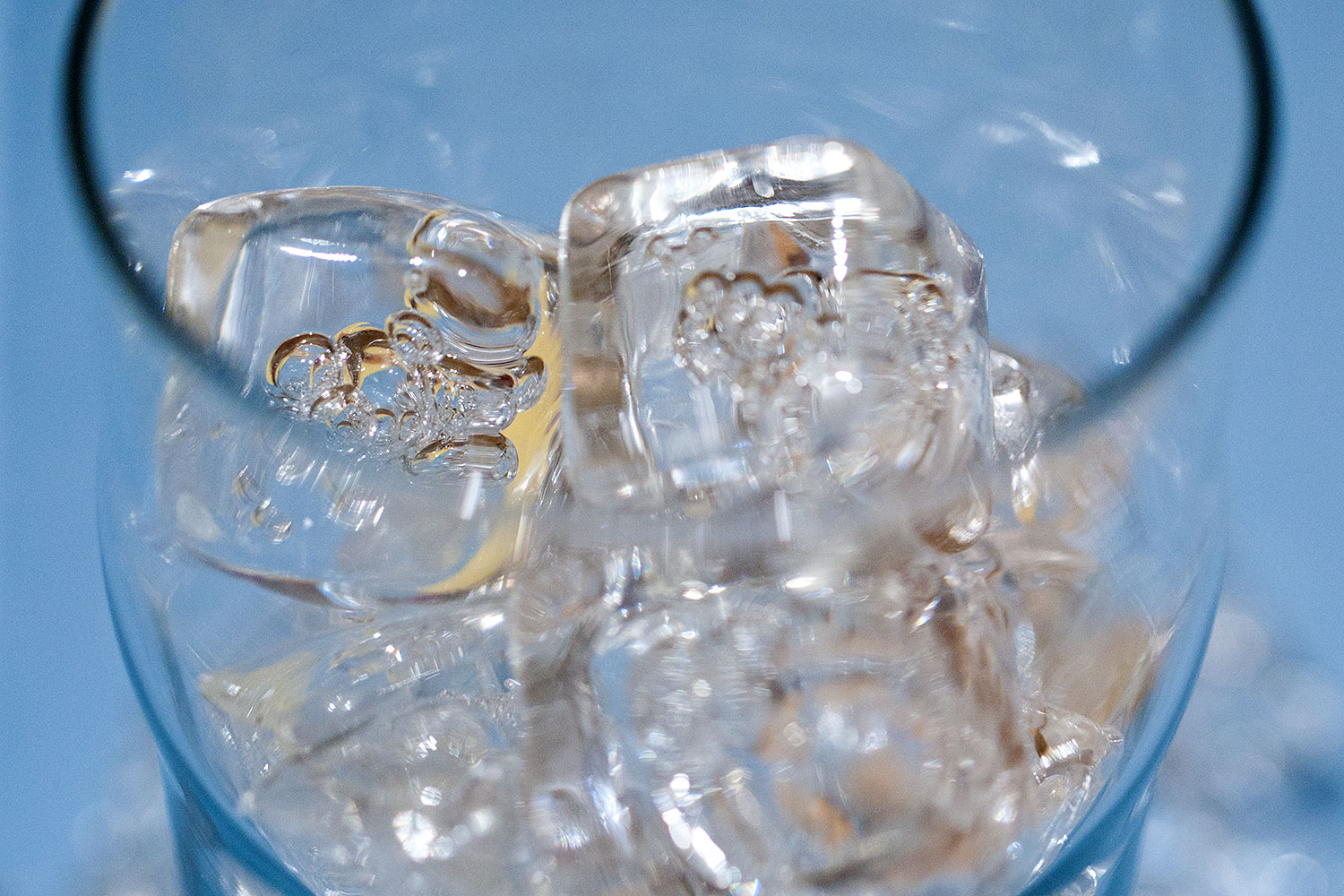 When composing for food that includes cold beverages, it becomes a headache keeping those ice cubes the same shape, for photo shoot that takes several hours. You can either ask your customer to prepare a generous quantity of cold beverage & replace the glass every 10 minutes, or get plastic ice cubes.
The ones I've chosen come in 2 shapes, the normal cube and chipped ice. When combining both in a glass, it gives it a more realistic look.
As a test, let me add some colored water (you can get food colors from the baking section of normal supermarkets)
You have to make sure to clean them promptly after the photo shoot, to avoid any stains or colors.
The ice cubes where bought from Clearly Acrylic.